Deliverables
MSES mission is to provide effective scientifically sound solutions. Solutions are oriented toward client needs and become important building blocks for achieving the client's long and short-term goals. Our commitment to the mission is reflected in the acknowledgements that we receive from our clients.
Activities
Services provided by MSES include:
Project design, auditing and senior review of environmental assessments
Third Party Review (3PR) of environmental information
Independent scientific advice
Building, mentoring, and supervision of technical teams
Ecological evaluations (vegetation, wildlife and landscape ecology, biodiversity)
Field survey designs, statistical analysis, mapping and interpretation
Expert support in public hearings and communications
Teaching and training of environmental science applications
Community consultation and public presentation of environmental issues and solutions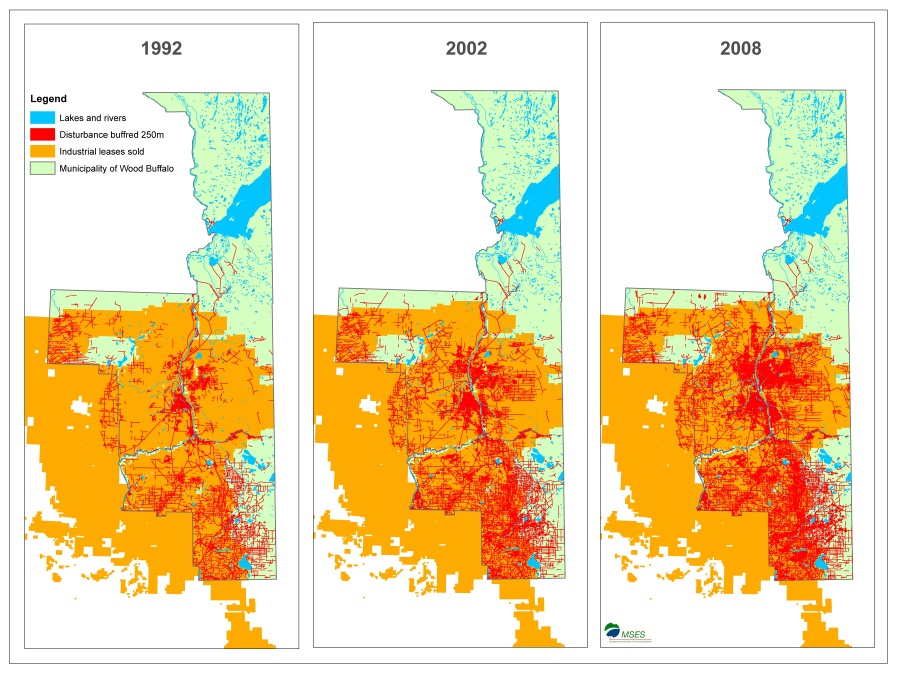 Change detection analysis depicting the conversion of natural land surfaces to industrial ones (red) from 1992 to 2008
Approach
Environmental impact assessment (EIA) is widely understood as one tool to achieve sustainability. However, the appropriate path to achieve sustainability by EIA appears to be interpreted differently by the varying parties that enter the usually adversarial arena of decision making. It is apparent that the application of science in making decisions is but one possible purpose of EIA.
MSES applies analytical science in each of five paradigms that are viewed by varying parties as the purpose to achieve a particular vision of resource use. MSES has successfully developed and integrated environmental science as the backbone of each paradigm, thereby optimizing the rigor with which EIA can become the tool to achieve sustainability.
Analytical Science
Design
Information-provision
Participatory Decision Making
Governance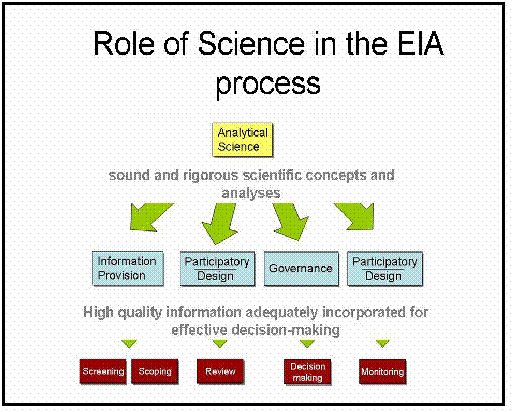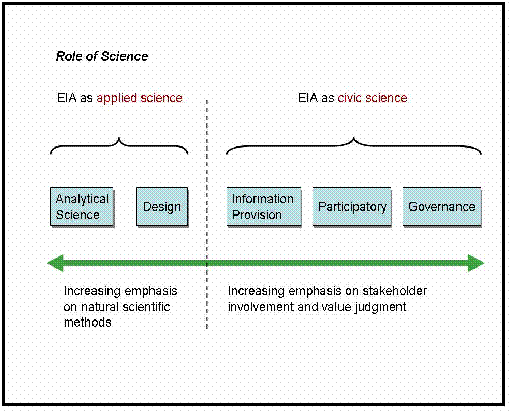 Other Services
Monitoring and environmental management plans
Land-use plans
Community consultation programs
Environmental training programs
Biodiversity action plans
Integration of community and conservation
Project Control
MSES provides guidance and support to successfully plan, scope, cost, time and quality parameters, for effective use and control of organizational resources and for achievement of agreed project objectives. The MSES project management framework aims at tracking and achieving short-term milestones within different phases of the project:
Define the scope of the required services
Establish goals and objectives
Determine a suitable project schedule
Develop manageable work units
Outline communication channels
Manage risk
Track project progress
Develop an approach for quality control
The framework can be tailored to client needs by MSES and can be modified over the course of the project to reflect any changes in project development.